Maintenance Mode
Maintenance Mode allows users to open a Discover item without executing the underlying query. This is useful for opening up problematic content and fixing its structure before running the underlying query against the target data source. This is also useful for very large or long run queries that can never run to completion.
Note: this feature is available only to Admins.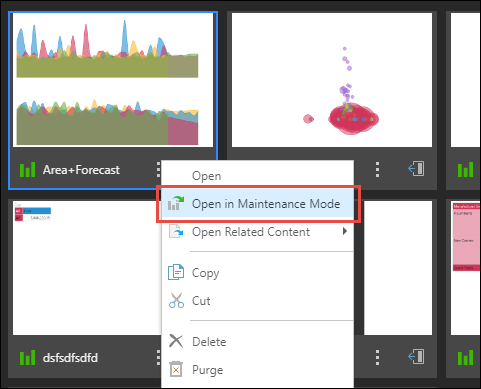 After opening up the item, the full query setup is presented in Discover, however, there will be no results or visualizations until the query is verbosely executed.