Home Page
The Homepage is the main landing page when logging into the Pro client. It contains various items based on system configuration and user settings. Certain panels will also be shown to a user on initial access to the application. From Home, users can access each of the Pyramid modules, as well as the content management system, tutorials, and reports.
Home Menu: The home menu (green box below) contains access to quick search, the bulletin board (red arrow. See below for more), help resources and the user settings panel.
Quick Starts and Learning Center: The quick start panel (purple box below) offers quick links to typical app entry points, while the learning center offers access to interactive tutorials, video tutorials and guides.
App Toolbox: The app "toolbox" (red box below) is the main operational point for accessing each part of the application - from each of the specific Pyramid apps, the Admin console, and the Content Explorer.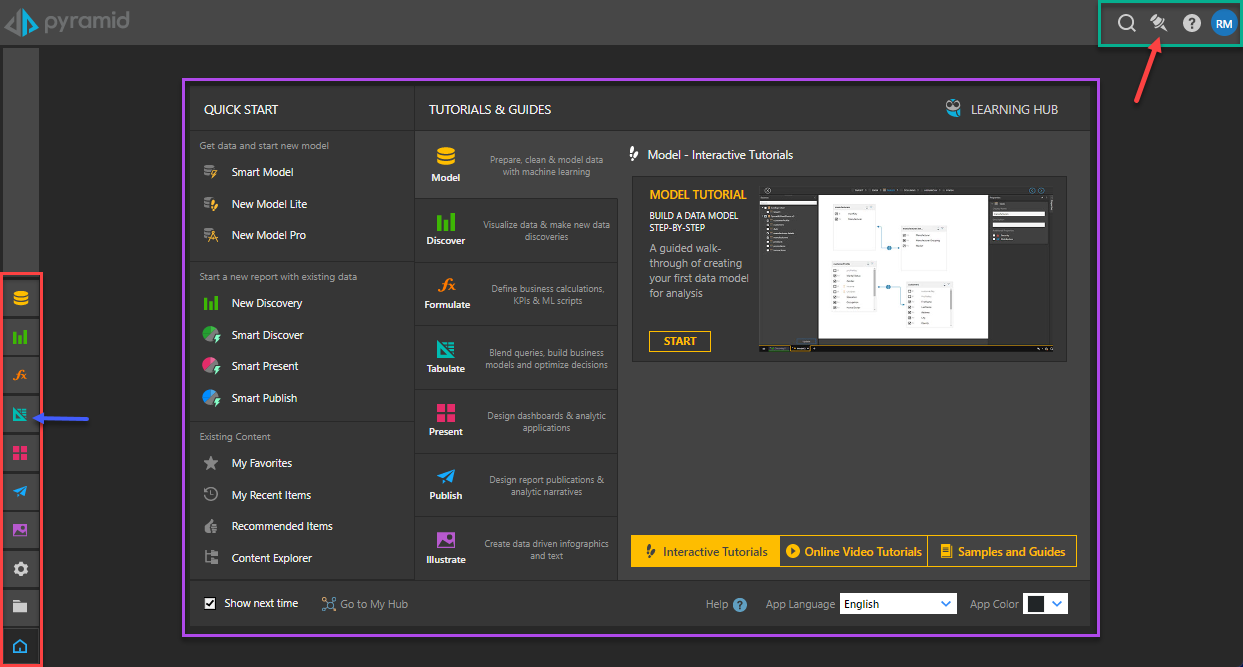 Note: Users can elect to hide the Learning Center (purple box above) and instead show the User Hub
Note: the Tabulate app, indicated by the blue arrow, will only appear if your organization has licensed it. It requires an additional and separate license to the core apps.