Email Distribution
Use this option to distribute publications, alerts, or subscriptions via email. This is a good idea if you want to send the scheduled message to users who don't have access to Pyramid, or if you want to ensure the scheduled content will be seen quickly by the relevant recipients.
This option is only available if phone messaging services have been enabled from the Admin console.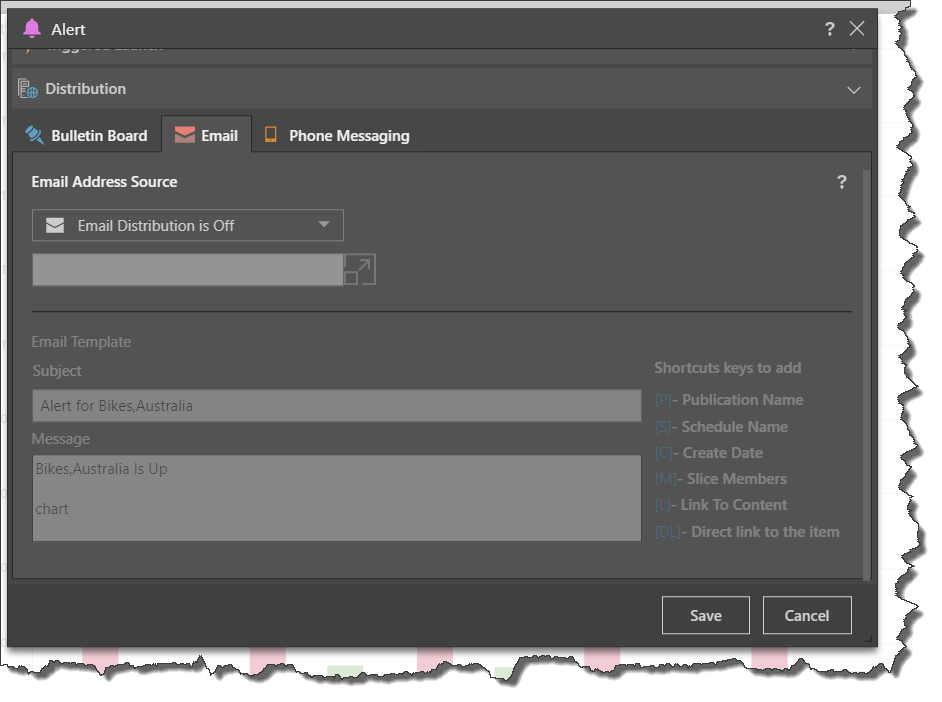 From the drop-down under Email Address Source (red arrow below), there are two options:
Email Distribution is Off: choose this option if you do not want to enable email distribution.
Static Email List: choose this option if you want to configure a static list of email addresses to which the scheduled content will be distributed.
Note: publication scheduling also enables distribution to dynamic lists.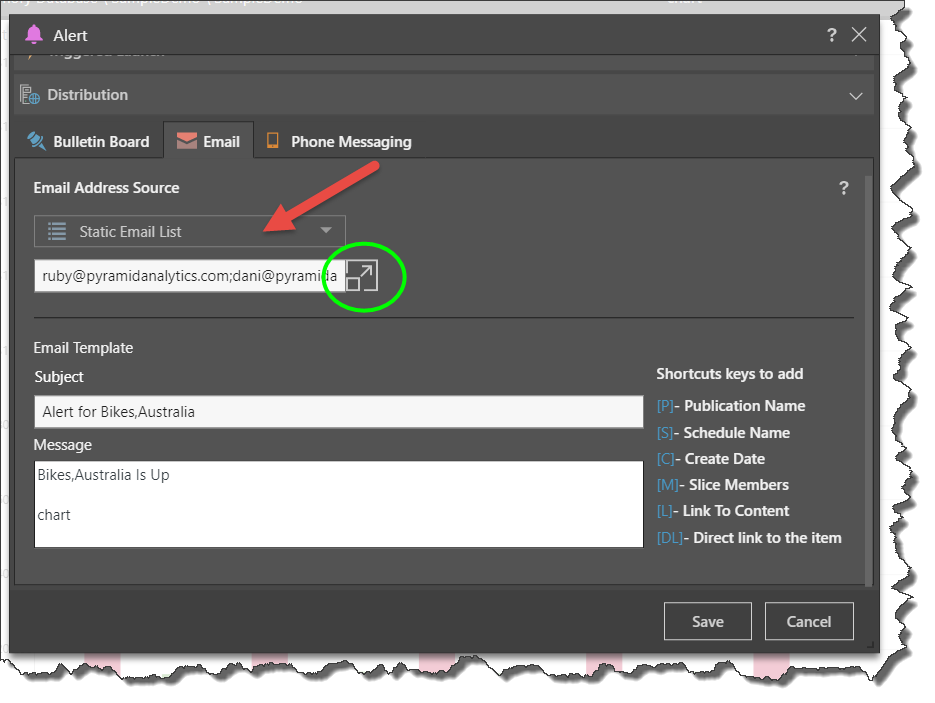 Static Email List
To configure the static email list, open the Email Editor (green highlight above) and enter or paste the required email addresses, ensuring that each one is separated by a semicolon ';' before clicking OK: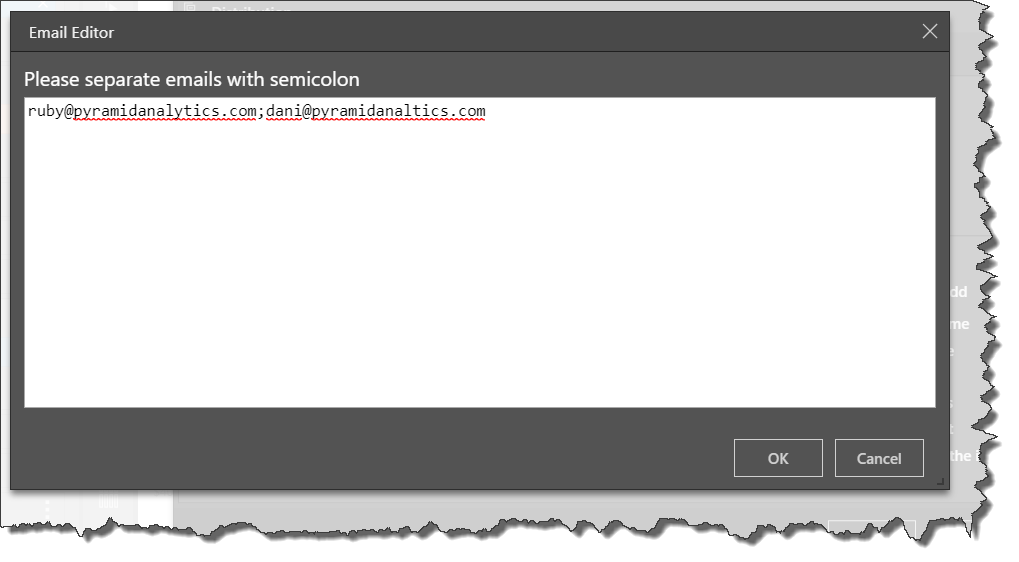 Email Template and Shortcuts
Add a subject line and message content. You can also use any of the shortcuts listed beside the email template (green highlight below).
In the example below, the will display the date the alert was created, and a link to the data discovery (red arrow).