Zoom Control
When working with Maps, you can zoom in and out using the scroll wheel on your mouse. You can also add zoom control buttons to the map; in this scenario, both the zoom control buttons and mouse scroll wheel can be used to zoom in and out.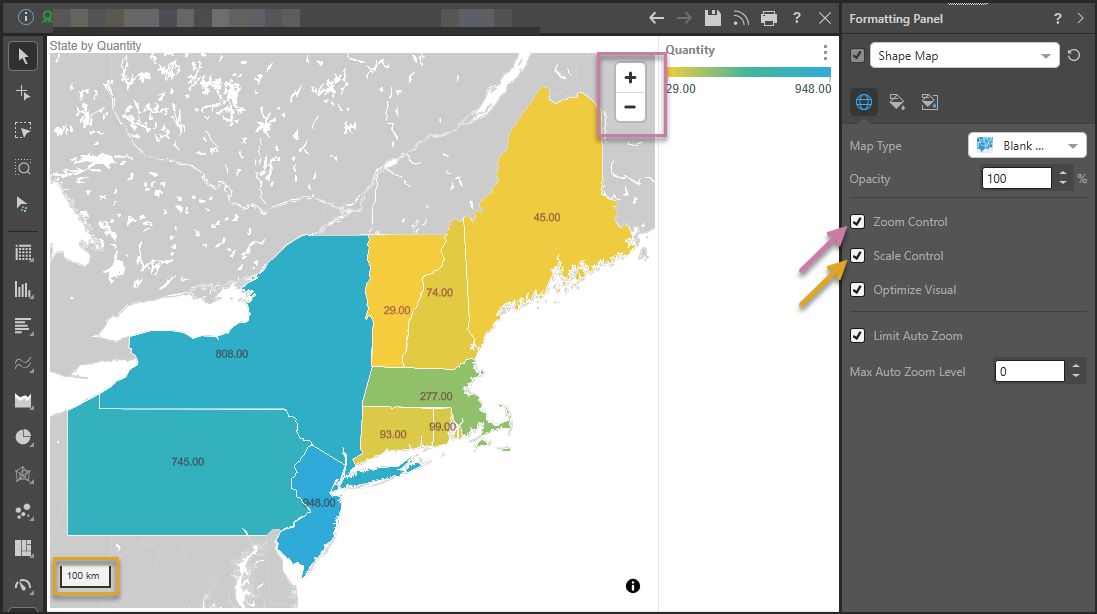 Add Zoom Control Buttons
Open the Component ribbon and toggle the Zoom Control button to enable or disable the buttons on the map.
The zoom control buttons can also be enabled or disabled from the Settings tab of the Formatting panel:
The buttons will be added to top right corner of the map visualization: