Use Dynamic Images and Texts
Once you've saved the content built in Illustrate, you can access it and add it to your presentations and publications, as with any other saved content. It will dynamically change according to any slicers and interactions applied to it.
STEP 1
To get started, open a new presentation or publication. Dynamic images and text will appear in the folder tree, along with the Illustrate icon.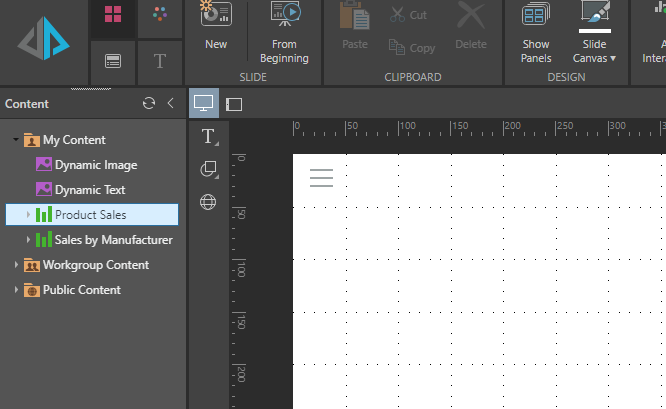 STEP 2
Drag your dynamic images and text onto the canvas.

STEP 3
If building a presentation, you can review your slides to test dynamic images by selecting From Beginning in the Home ribbon.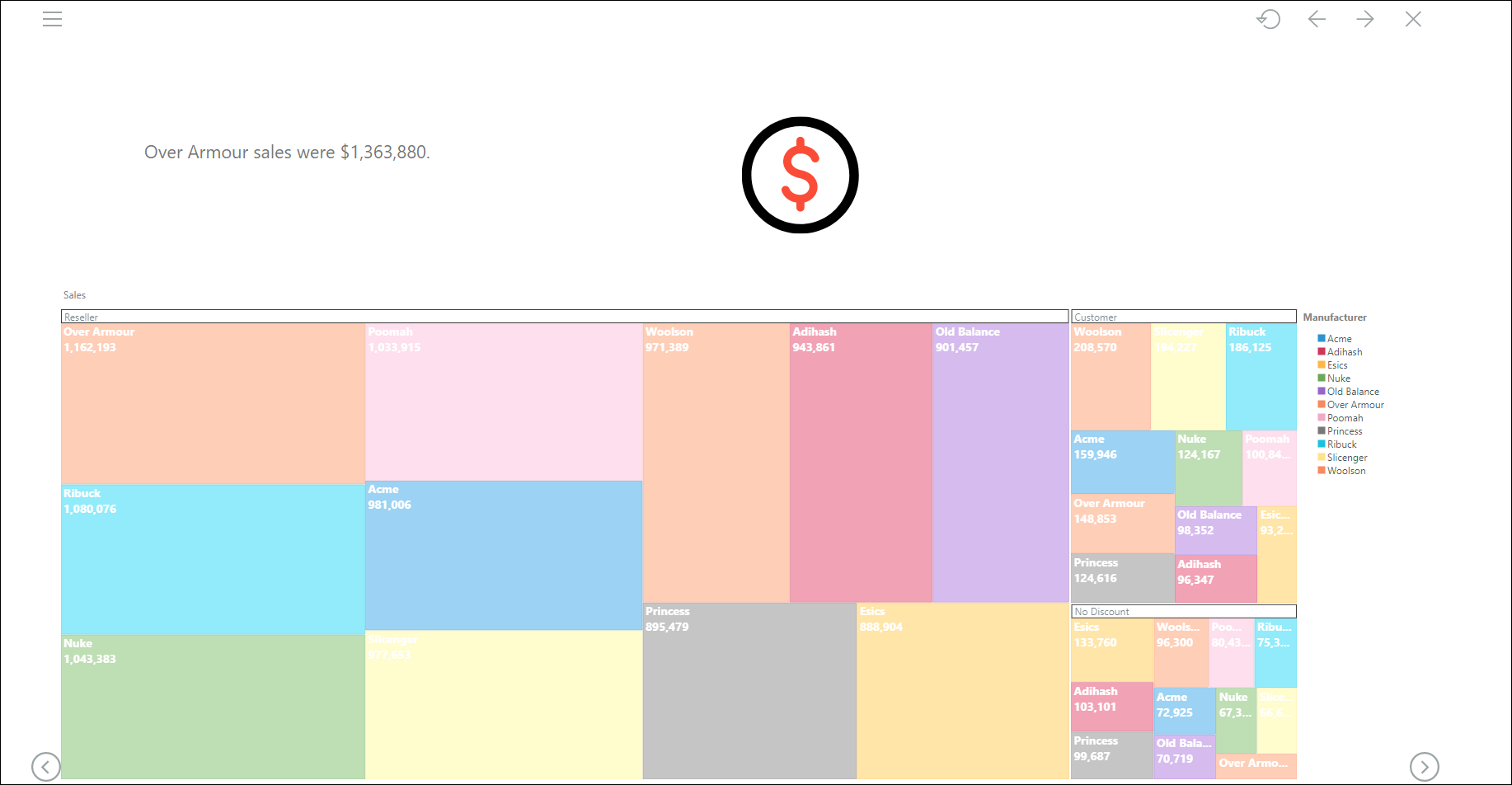 STEP 4
Continue adding content to your presentation or publication as usual.