Page Sizes and Orientation
When opening a new publication, select a design theme, page orientation, and page size.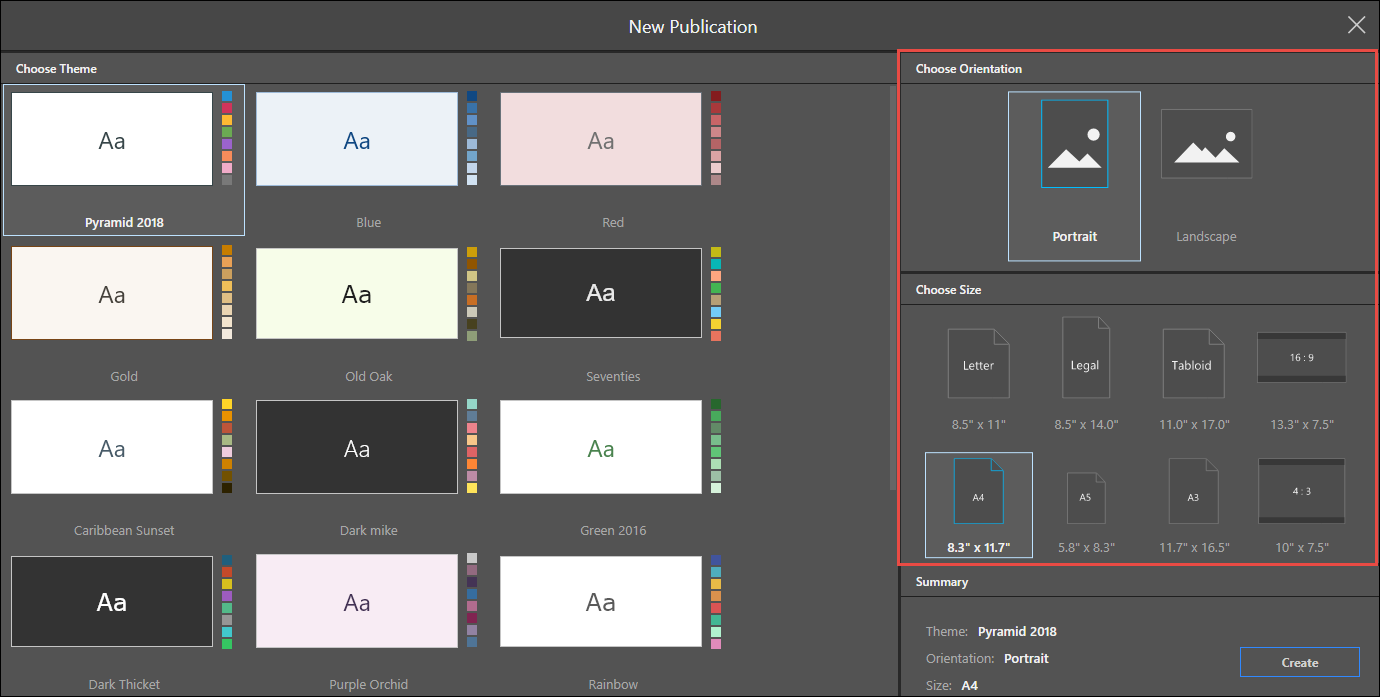 Page Size
Change the page size later one, by opening the Page Size drop down menu in the Publication ribbon.
Page Orientation
The page orientation can also be changed from the Publication ribbon.