Inbox
The Inbox is a mechanism to deliver communications to users without email. The mechanism is NOT user specific and user details are NOT shared or exposed.
When you open the Pyramid application, you'll see the envelope icon, with a badge displaying the number of waiting messages.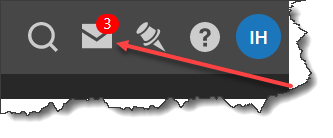 Clicking on the icon will open the Inbox pane, where you will be able to view all the messages that require your attention.
Note: If there are no new messages to be viewed, then the envelope icon will not be displayed.
Note: Once a message has been viewed and closed, currently it is not possible to reopen and reread the message.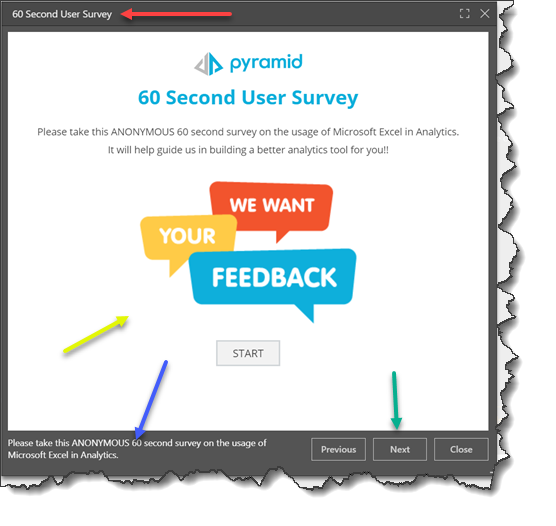 The message pane consists of the following components:
Message topic (red arrow) – displays the subject of the message.
Message content (yellow arrow) – contains the contents of the message.
Message details (blue arrow) – contains a short note about the message.
Control buttons (green arrow) – allows users to scroll through the messages or close the pane.