Map Default Labels
The Map Default Labels function is used to show or hide location labels on shape maps. This feature is available only for shape maps (excluding blank maps, which do not feature location labels).
By default, map labels are enabled, but users can disable them for design purposes. Disabling the map labels can create a cleaner, sleeker look that may be desirable for presentations.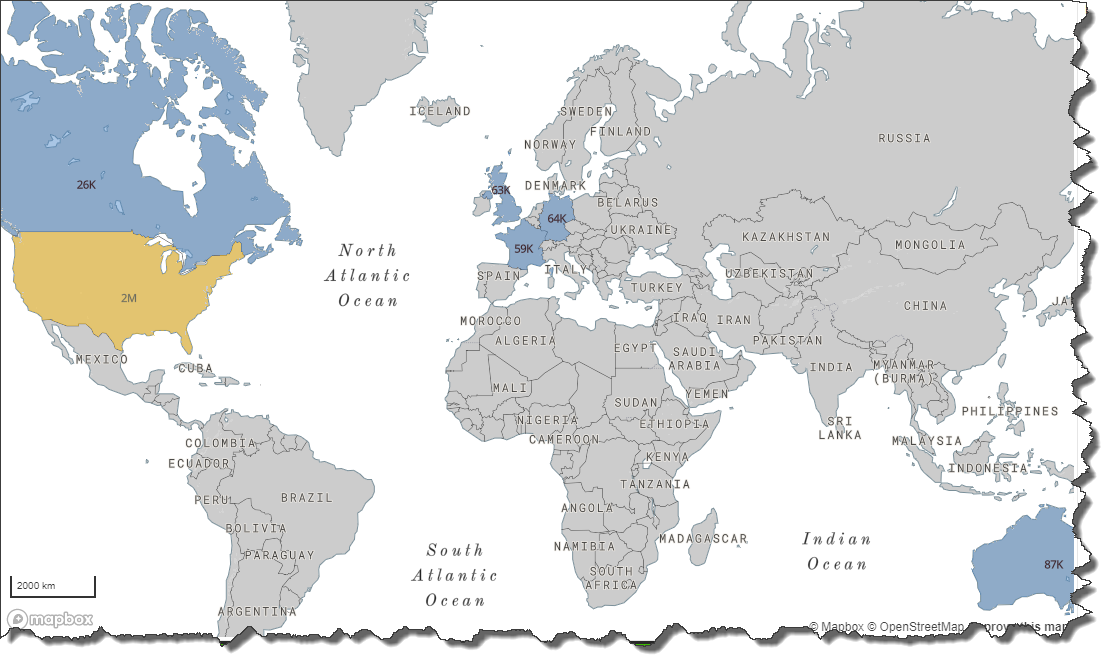 Show or Hide Default Labels
Default labels can be shown or hidden from both the Formatting panel and the Component ribbon.
Formatting Panel
To show or hide map default labels, go to the Formatting panel and select Data Labels from the main drop-down (green highlight below). Toggle the checkbox for Map Default Labels (blue highlight below) to show or hide them.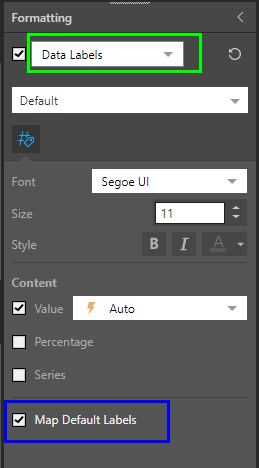 Component Ribbon
Alternatively, open the Data Labels drop-down from the Component ribbon; toggle Map Default Labels (green highlight below).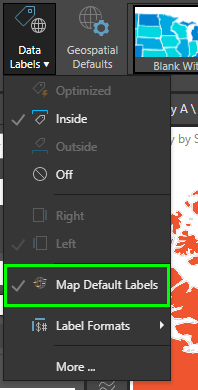 Example
When disabled, all location labels will be hidden, and only data labels will be visible: