Access Smart Discover
All Pro users with access to Discover Pro also have access to Smart Discover, with the exception of users belonging to a Profile for which Discover Lite is enabled.
Smart Discover can be accessed when launching Discover as usual. The user starts by launching Discover from one of the access points on the homepage (blue arrows below). Alternatively, you can click Smart Discover (green arrow):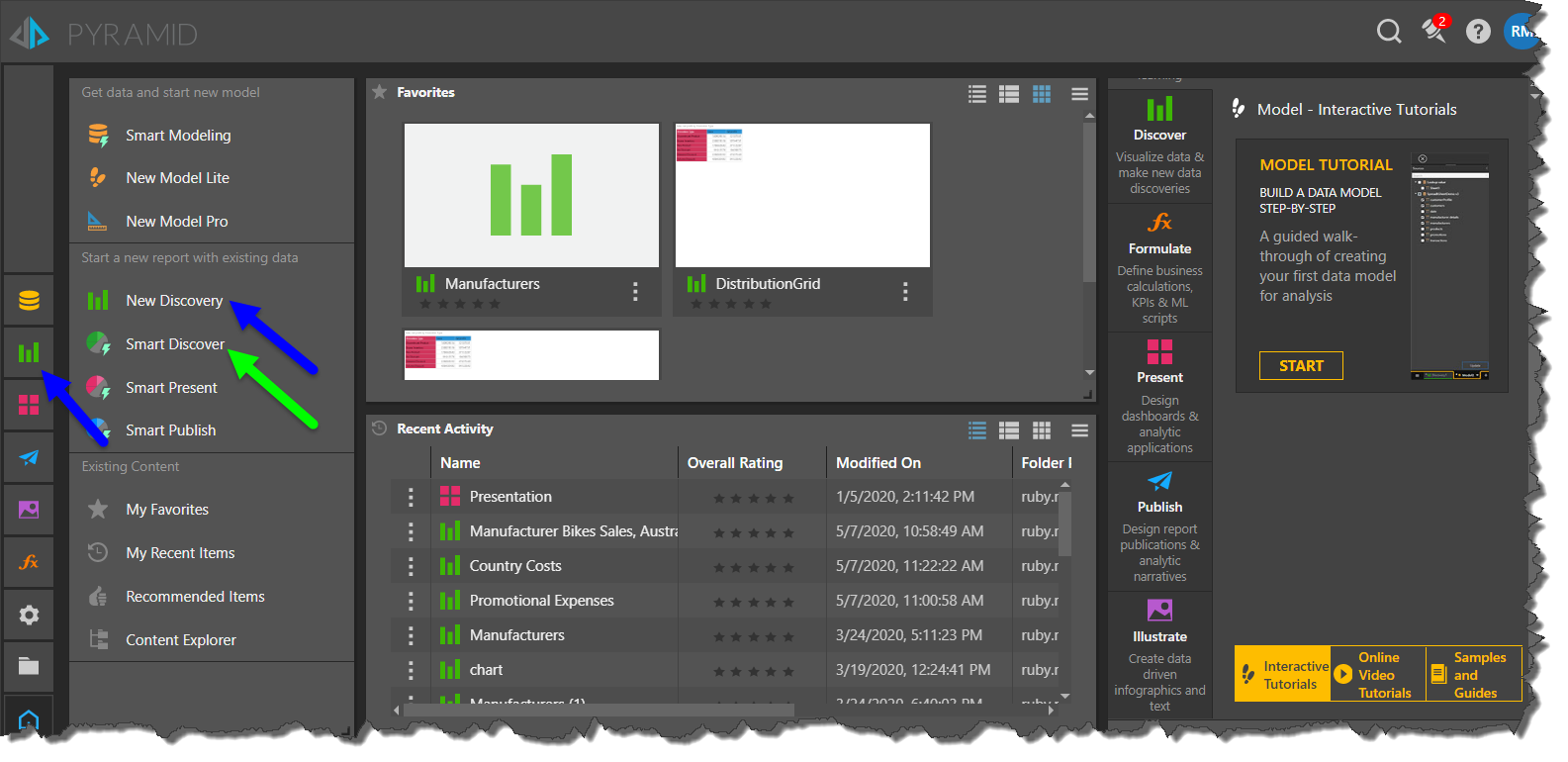 Alternatively, open the module menu from within a module, and select New Discovery: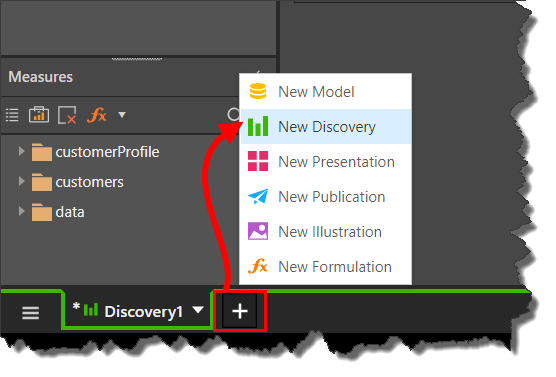 Next, select the required server and database, and locate the data model you want to query. From the tile of Model Metadata panel of the required model, click Smart Discover.
If you clicked one of the main Discover access points from the homepage, there will be several options for opening the data model, as shown in the image below. If you clicked Smart Discover from the homepage, you will only be presented with the Smart Discover option, and depending on the datasource, the Ask a question option.