Order by Label
Returns a list or elements with labels sorted in alphabetical or reverse-alphabetical order.
Syntax & Usage
Order([List], desc OR asc)
Create the required list and add the Order by Label block to it.
From the Order by Label block's Sort Options window, select the required sort order (ascending for alphabetical or descending for reverse-alphabetical).
Example
In this example, the Product hierarchy is sorted in reverse-alphabetical order:
{Order({AllMembers([products].[Product])},desc)}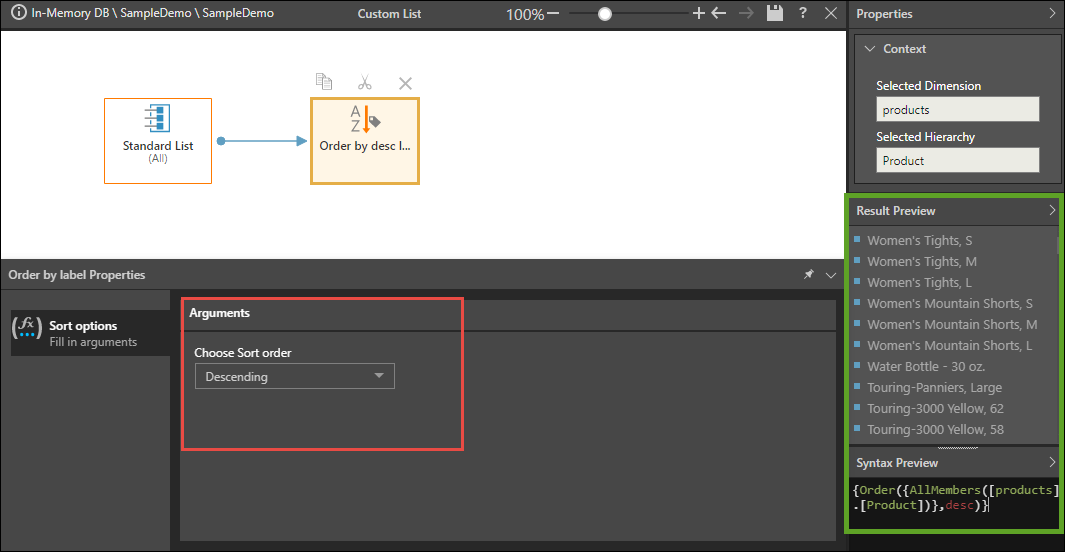 When added to a query, the set's members are listed in reverse-alphabetical order: