Mobile Content Navigation
Home
From the homepage, you can switch between Recent, Favorites, and Suggested (auto-recommended) views. Click a content item to open it: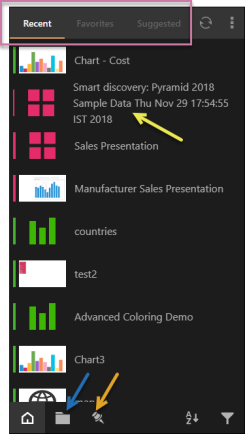 Content Explorer
Click the folder icon to open the Content Explorer, where you can access My Content, Group, and Public folders.
Feeds
Click the pin icon to go to the feeds, where you can view the Publications Feed and the Alerts Feed.
Publications
You can download a publication in PDF format by clicking on it from the Publication Feed. Click here to learn how to optimize presentations for mobile.
Alerts
From feeds, switch to the Alerts tab to view your Alerts Feed.
Search
You can search for content on the mobile app. Simply click the search icon on the bottom ribbon: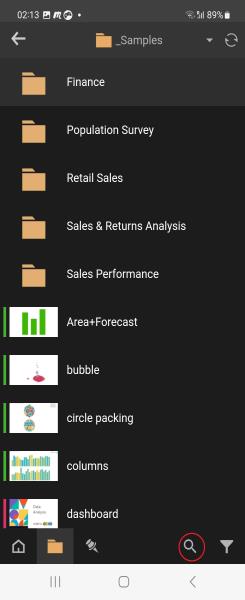 A search screen is displayed. Type the search term into the field at the top of the screen and click Go or return to display the search results from across all accessible content: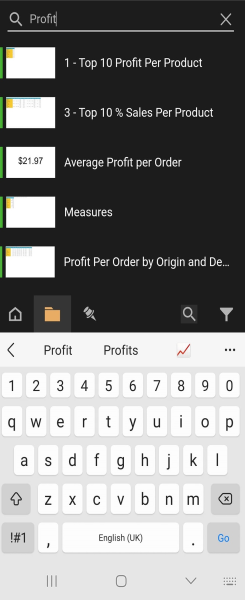 Sort
Click the A-Z sorting icon to sort content items in alphabetical order on the Recent, Favorites, and Suggested pages.
Filter
Click the filter icon to filter by content type (discoveries or presentations).
Refresh
Click the refresh icon to refresh the current page.
Logout
Click the context menu to logout.