Printing from Embedded Content
You can print embedded discoveries and presentations by exporting them to a chosen output, from where they can be saved or printed. When printing an embedded presentation, the entire presentation is exported.
Note: the basic print defaults are assumed when printing from embedded content. The user has no ability to configure these settings. For more control over printing with other output choices, users should access the content in the Light client or Pro client tools.
Print Embedded Discover Reports
To print an embedded discovery, right click on the background of the visualization. From the context menu, choose the required printing option: PDF, PNG image, Excel, or comma separated files (CSV). The visualization will be exported to the selected output, where it can then be saved or printed.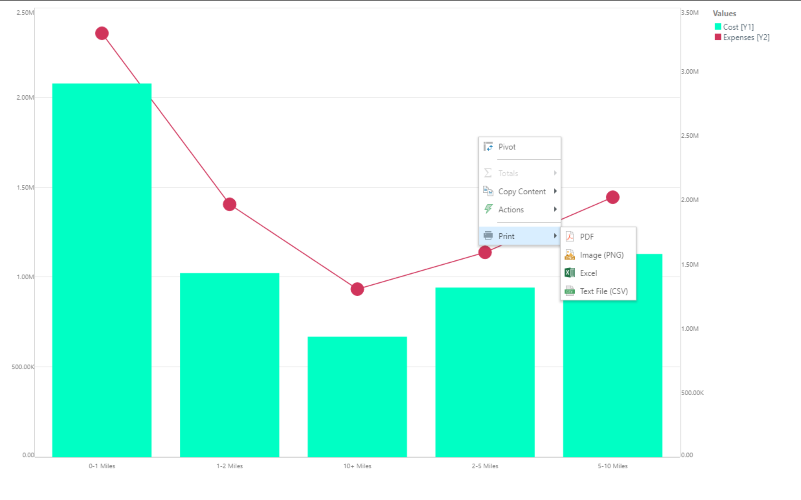 Print Embedded Present Dashboards
To print an embedded presentation, right click on the presentation background and select the output type from the context menu. You can export the presentation to PDF or Excel, and then save or print the exported presentation.