Building Visualizations
Building a visualization is a simple process which required you to add a hierarchy and measure to the drop zones, and select a visualization. The drop zones change according to the requirements of the selected visualization.
The process of building visualizations is fluid, and designed to enable the user to easily change the selected visual as needed, in order to find interesting ways in which to present your data.
Drop Zones
The drop zones are updated dynamically according to the chosen visualization. Start by adding a hierarchy and a measure to the drop zones. Your default visualization will automatically be generated and populated with the given data:
Selecting a Visualization
Choose a visualization from the visualization picker.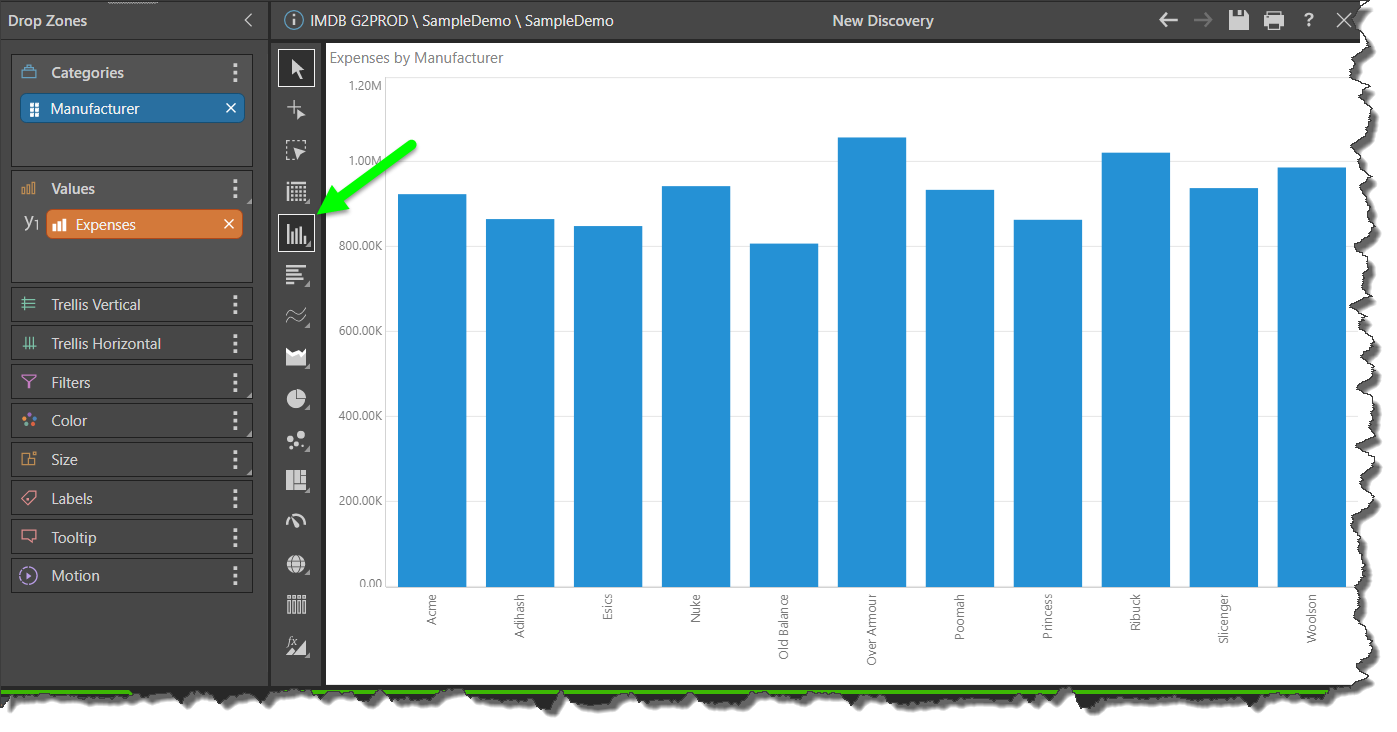 Each visualization icon can be expanded to expose its sub-menu, which contains additional visualizations.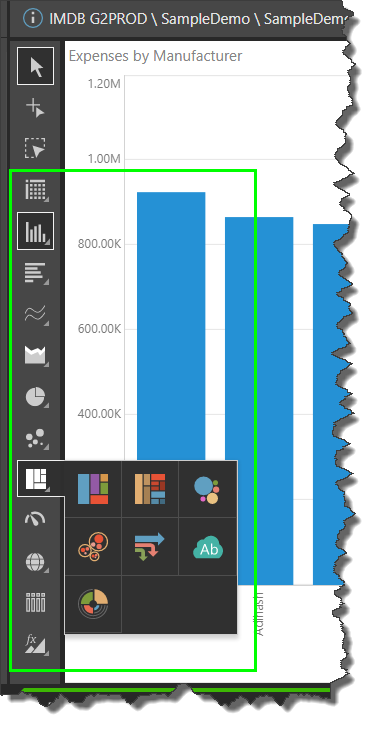 You can also change the visualization via the Change Visual drop-down in the Report ribbon.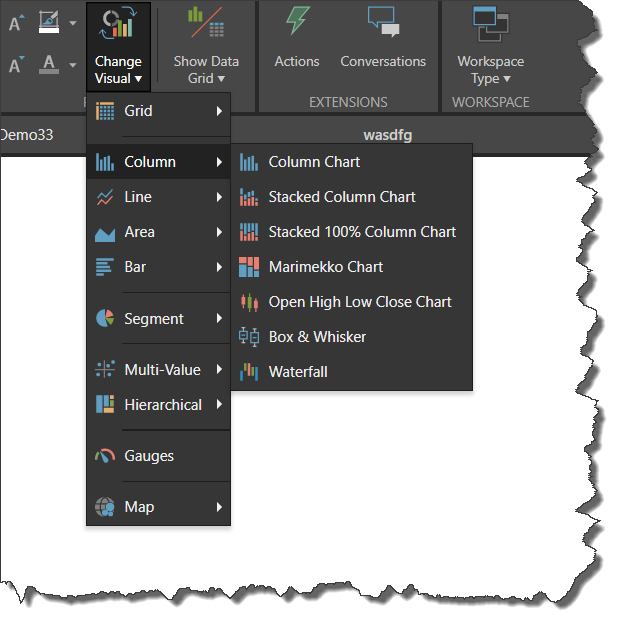 Visualization Types
Follow the links below to learn about the various kinds of visualizations available in Pyramid, and how to build them: