Sankey Chart
When working with Sankey charts, you can change the report background color and scale the chart down from the Formatting panel.
Fill
Background Color: change the color of the report background, without affecting the chart background. This function is available for both tree maps and hierarchical tree maps.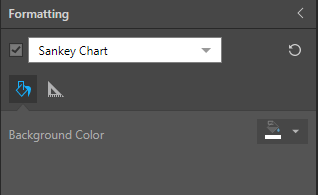 Example
In this example, the background color was changed to purple: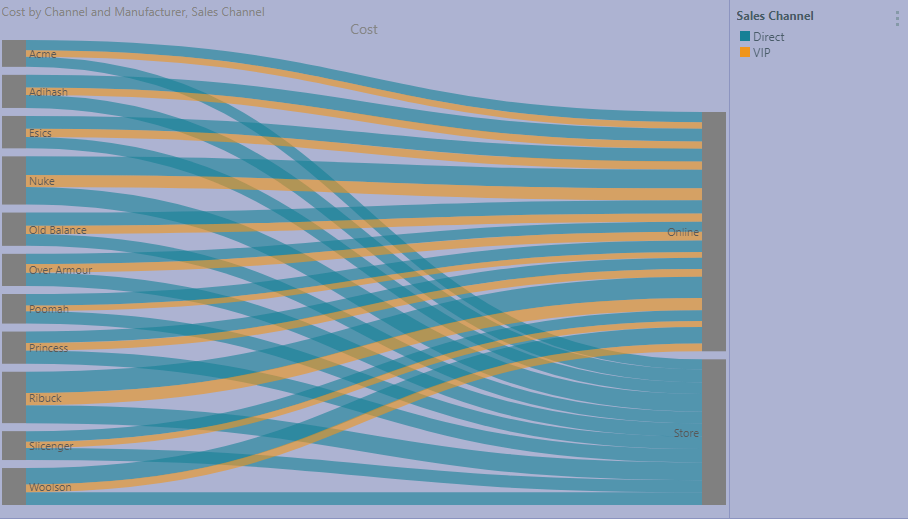 Settings
Scale to Fit: when the trellised chart is larger than the canvas, you can scale it down to fit the canvas.
Optimize Visual: the visual optimization engine in Pyramid is a heuristic that automatically redacts certain parts of a graphical visualization based on the amount of space provided.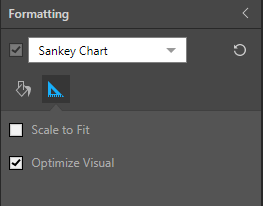 Example
In this example, the Sankey chart was trellised using 4 measures. It was then scaled down to fit the canvas.