Languages
When working with MS OLAP, Tabular, SAP HANA, and SAP BW data models, users can change the language for metadata and queries - affecting both visualizations and trees; dimensions, elements, and measures.
Changing Languages
From the Query ribbon, open the Choose Language drop down and select the required option.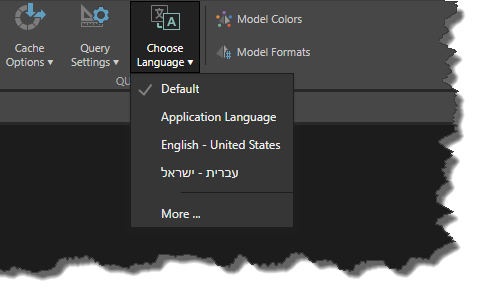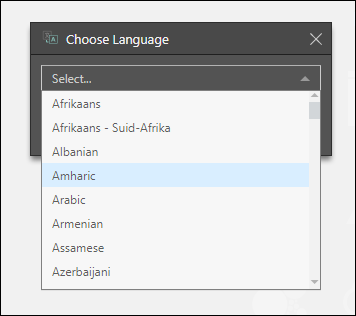 Default: use the cube's default language.
Application Language: use the user's choice of Pyramid application language.
Language: There are languages detected in MS cubes (SAP BW and Hana do not support this) as being supported.
More: click "More" from the drop down to select a different language, in the event language settings defined in the cube are not surfaced.
Click here for more details on the language setting that drive both queries and meta data.