Add Static Graphics
Add static graphics to your Lite Publication by adding preset shapes, or importing your own images.
Add Shapes
Click the shape icon to open the Shapes menu; click a shape to add it to the canvas. When you select a shape, the page will be highlighted in blue; left click to place the shape on the page, then resize and position as required.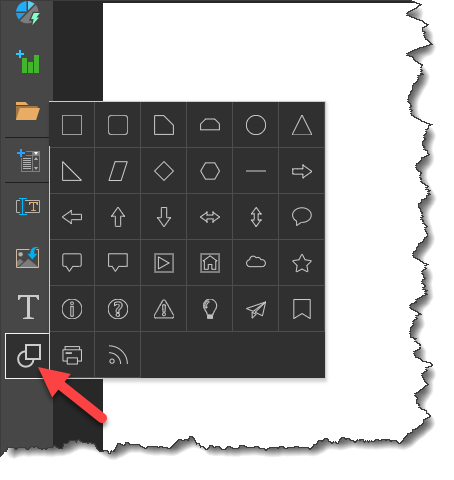 Import Images
Import saved images from their folder location by clicking the Import Images button. This is a convenient way to add branding, like icons, banners, and mission statements, to your publication.
How to Import Images
Click the Import Images button and find and select the required image from its folder location.
Once added to the canvas, your image can be moved, resized, aligned, copied, cut, and pasted as required.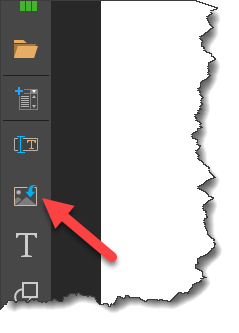 Image Formats
The following image formats may be imported:
Raster Images
Vector Images