Publish Lite Canvas
Publish Lite is a streamlined publication-building workspace, centered on the Page Canvas. This is the place where you will design and build your publication.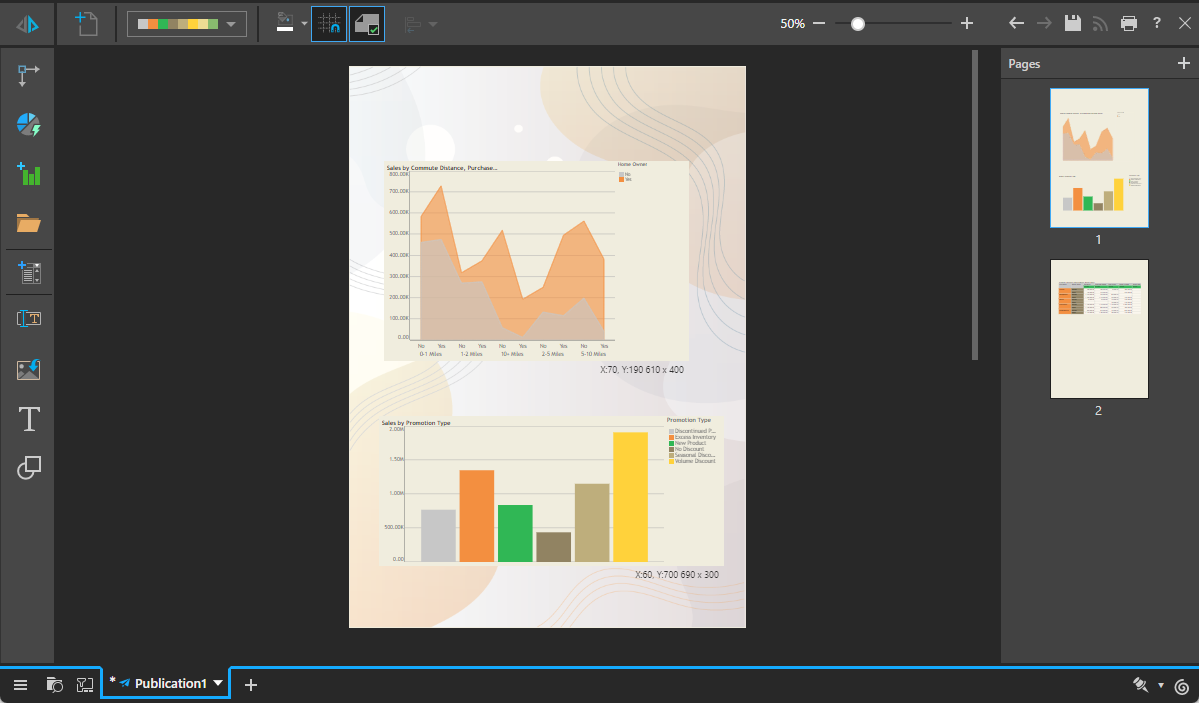 Adding Existing Visuals
Publish Lite allows you to add existing visualizations that you have access to, from your own private content folder, your Workgroup folder, or a Public folder. These are added from the Content folders.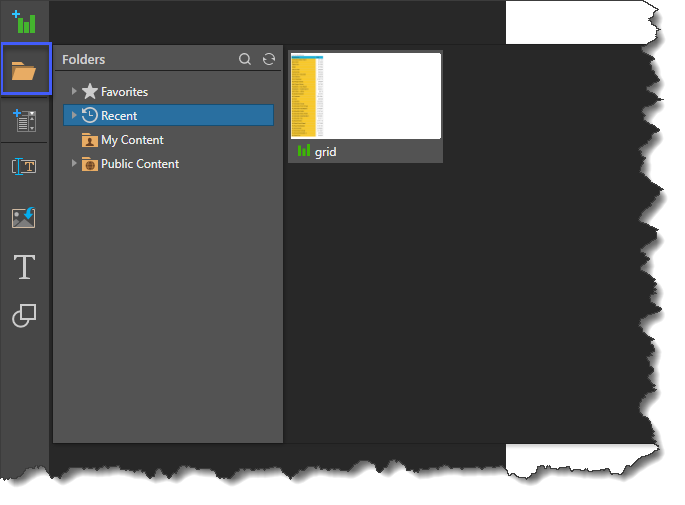 Creating New Visuals
Creating a new visualization can be done either by Smart Reporting <Smart Publish>, or by opening Discover Lite <Discover Lite>.
Note: Smart Reporting discoveries are "one-off" items and can only be used in the current publication.
The page canvas, located in the middle of the workspace, is where you build and design your report. Content items, text, images, and shapes are added to the page, where they can be re-sized and formatted as required.
The canvas displays the page that is currently selected from the Pages panel.
The navigation tools are preset and cannot be modified.
Right Click Visual Options
Right click on a visual to:
Open it in Discover
Access clipboard functions
Align the visual
Bring the visual forward or back