Dynamic Interactions
From Discover Lite, you have a variety of ways in which to dynamically interact with your data on-the-fly. You can easily explore your data set using dynamic interactions like dicing, drill, quick sort and filter, and more. These tools are accessible via the right click context menu and are designed to be simply and easy to use. With a couple of clicks, you can change the way the data set is presented in your visualization.
To access interactive query functions:
Right click on the cells, columns, headers, legends or segments of the visual
Right click on the chips in the drop zones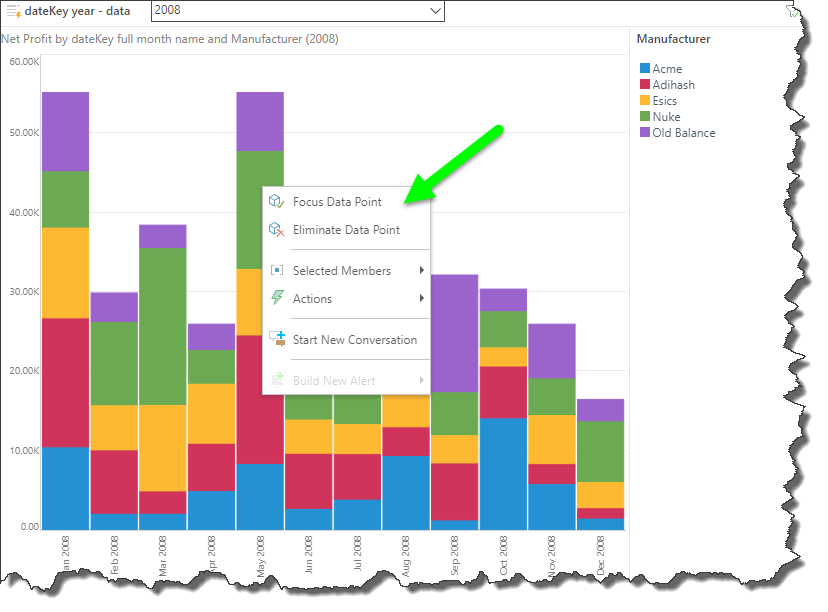 To learn more about dynamic interactions, click here or follow the links below.
Functions
Extended Interactive Functions
Aside from the interactive functions listed above, the context menus also expose extended capabilities. These are functions that extend beyond typical data consumption and analysis. These functions include Calculation tools, Actions, Alerts and Conversations.