Plotted Charts
In addition to the common formatting and design functions, plotted charts also support the following design options from 2 tabs in the Formatting panel.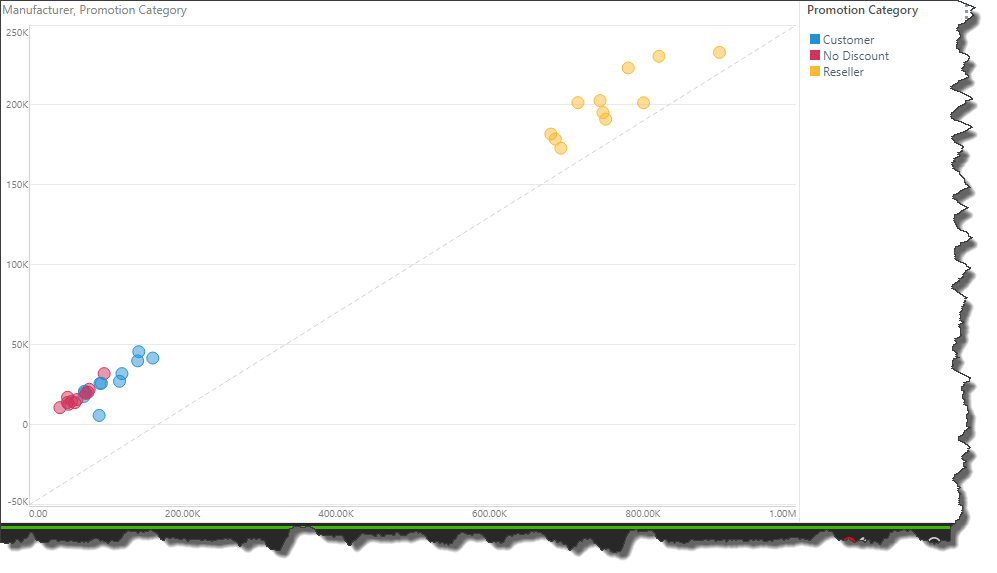 Fill
Background Color: use the color picker to change the color of the report background, without affecting the chart background.
Settings
AxisPosition: set the physical position of the x- and y-axes when working with plotted charts.
ReferenceLine: draw a reference line over the plotted chart
Optimize Visual: the visual optimization engine in Pyramid is a heuristic that automatically redacts certain parts of a graphical visualization based on the amount of space provided.