Open and Edit Discoveries
There are a few different ways to open saved data discoveries. Once the discovery is opened, you can edit as needed, as long as you have the required permissions (continue reading for more information).
Open Discoveries
Data discoveries can be opened from the Content Explorer, the Quick Open menu, the Pyramid homepage, and via a direct link.
Content Manager
Open
Click on the item to open it in Discover, where you can edit it.
Context Menu
Open the item's context menu and select Open or Open in Maintenance Mode.
Open: the discovery will be opened and you can edit it.
Open in Maintenance Mode: once the query is run, the discovery will no longer be in maintenance mode and can be edited.
Actions Panel
Open the item's Actions Panel and go to the Versioning tab. Find the required version and click its edit icon to open the item in Discover.
Quick Open
Click the home menu and open the Quick Open sub-menu; navigate through the folder tree to find the required item. Click the discovery to open it.
Homepage
If the Welcome Screen has been disabled, data discoveries can be accessed directly from the homepage. In this case, recently accessed and favorite content will appear on the homepage. Click the relevant content item to open it.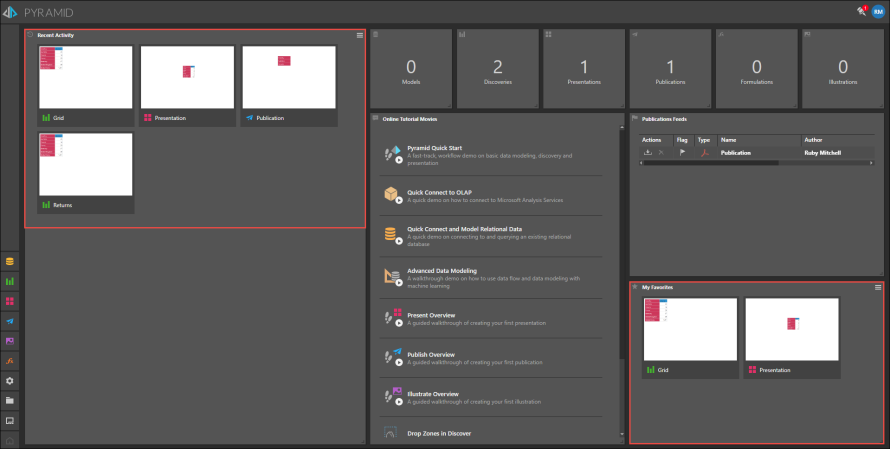 Direct Link
Data discoveries can be opened and shared via direct link .
Edit Discoveries
The ability to edit a discovery is governed by user roles and license type. Only Pro Users can edit content, while Viewers can only open and interact with content.
As a Pro User, you can edit any content items that are saved to your My Content and Workgroup Content domains. However, public content can only be edited by users belonging to a role that was assigned Write or Manage permissions to that content item.
Once you've edited the discovery, you can close it discard changes, or click the Save icon above the canvas to save changes.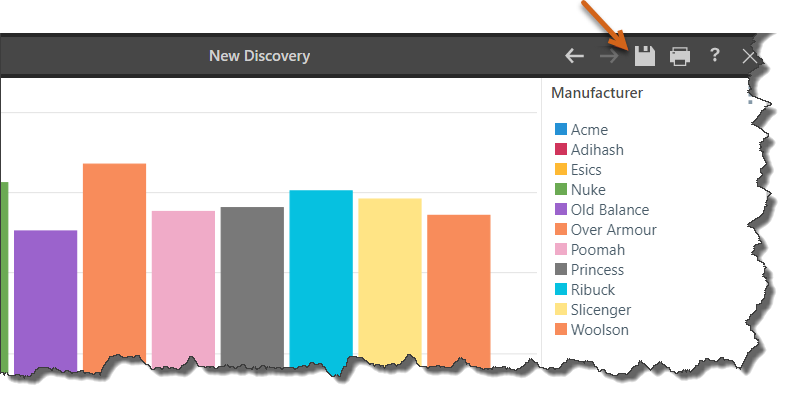 Save Edited Discoveries
Alternatively, you can open the tab menu to:
Save as: save the discovery under a different name, and to a different folder.
Save and close: save changes and close the discovery.
Save as new version: save a new version of the discovery.