Publish Lite
Publish Lite is a fully self-contained toolset for non-technical users to construct their own data visualizations and static publications, without entering any other module. The Publish Lite experience is designed for Analyst users, and Pro users can have their Profile set to access only Publish Lite.
<![CDATA[ ]]>
Users can build new data discoveries from within Publish Lite, and automatically add them to the publication. Users can also add existing content items to the publication, build new slicers on the fly, and add from a range of design options. These publications can be saved, exported, and subscribed to.
Click here to learn about Publish Pro.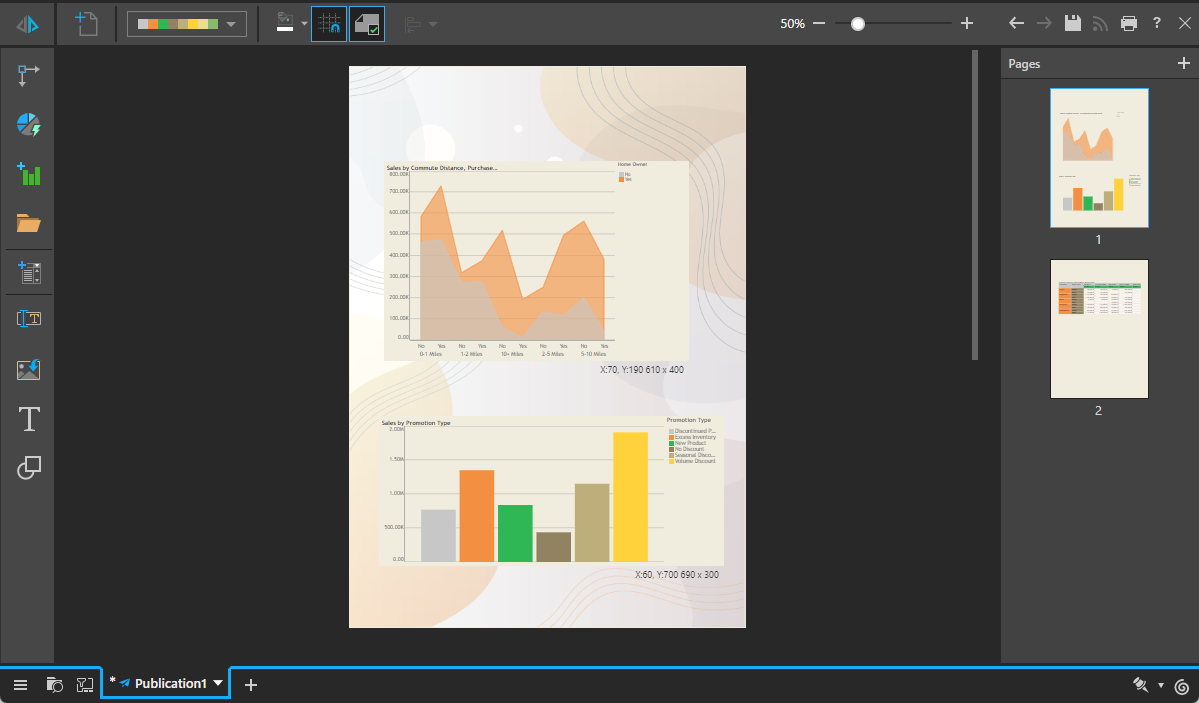 Publish Lite is ideal for non-technical users who want to create their own publications, with the flexibility to also create their own analytic content on the fly. It features a streamlined interface designed to make publication-building an intuitive experience, while maintaining a range of key functions to help you design informative, data-driven publications.
To learn more about Publish Lite, follow the links below: