Publish Lite Toolbox
The Publish Lite toolbox is the main operational point for accessing the tools available to create Publish Lite publications.
The tools available in Publish Lite are a subset of those included in the Pro version. These tools allow non-technical users to add complex assets without needing the Pro version. Users can add static and dynamic assets on the fly. These assets can include such items as text, slicers, images, etc.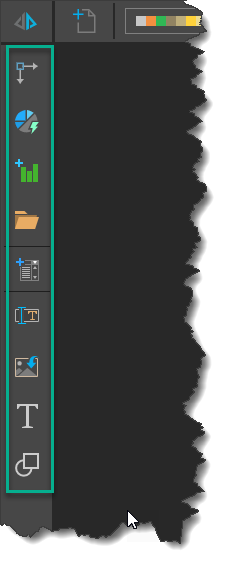 Toolbox Functions