Add Dynamic Text to Publications
There are two ways to add dynamic text to publications:
NOTE: for more information about dynamic text, place holders, and text fields, see Add Dynamic Text in the Present chapter.
Add Dynamic Text from Illustrate
Drag the relevant dynamic text from the Content panel and drop it onto the canvas.
See Build Dynamic Text for step by step instructions on how to build dynamic text in Illustrate.
Build Dynamic Text in Present
You can build dynamic text from within Present, in order to add dynamic text on an ad-hoc basis.
STEP 1
Add a textbox to the slide by clicking the Text icon in the canvas menu. In the textbox, write the required text.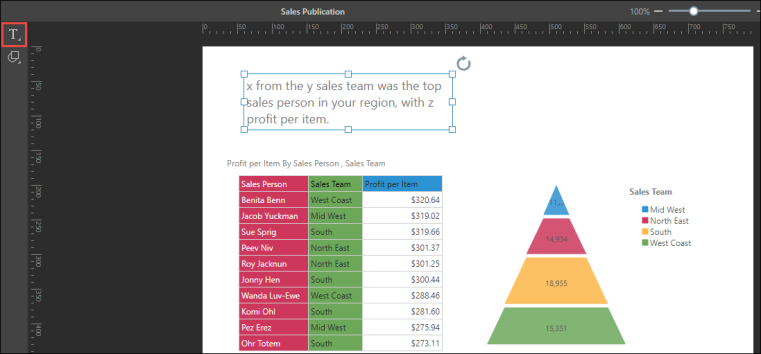 STEP 2
Remove the words that should be dynamic, and place the cursor in the space where the dynamic text should appear. Click the Dynamic Text button from the Component ribbon. In the Content panel, find and select the grid you want to base your dynamic text on.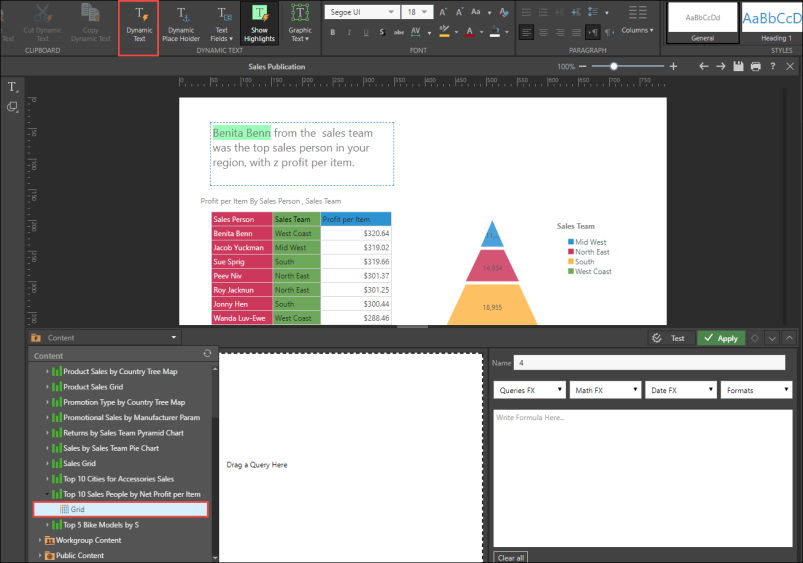 STEP 3
Select the relevant cell, and apply any relevant query, math, or date functions and define the format. Test your dynamic text, and then click Apply. If you have multiple dynamic elements in the text, configure each one separately.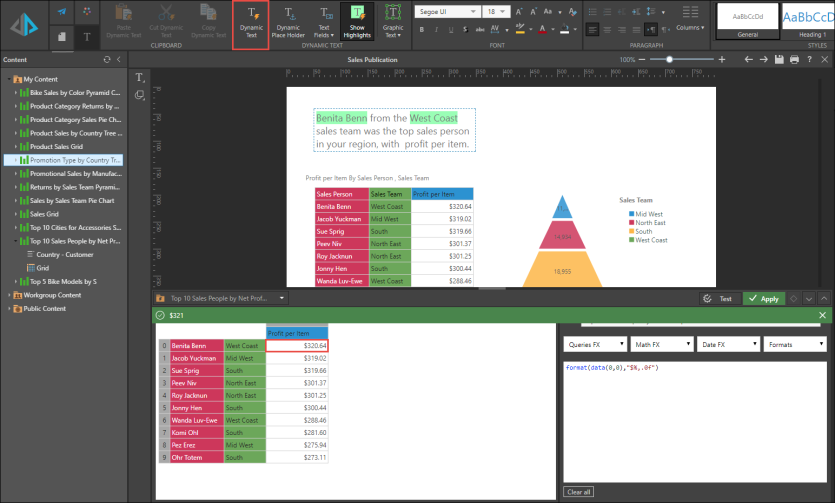 STEP 4
Your dynamic text will be added to the page.